It's that time of year when we're party ready and have our satins and sequins ready to go – but what about our everyday Winter wardrobes? Feeling a little neglected? We've got the low down on some everyday must have Winter accessories that will spice up the most basic of everyday outfits.
Here's looking at you
Killer eye wear always makes a statement and we love anything Rayban.  The Winter sun will be seeing a lot more of these bad boys, with their classic Mad Men shape and style, we'll be wearing them for many stylish Winters to come.
Winter accessories 80's style
This season we're loving the huge nod back to the eighties – from oversized knits to kitsch handbags it's all a bit Duran Duran and we love it! These V by Very micro mini chain bags come in a range of vibrant prints and colours and frankly we want one to go with every thing we own.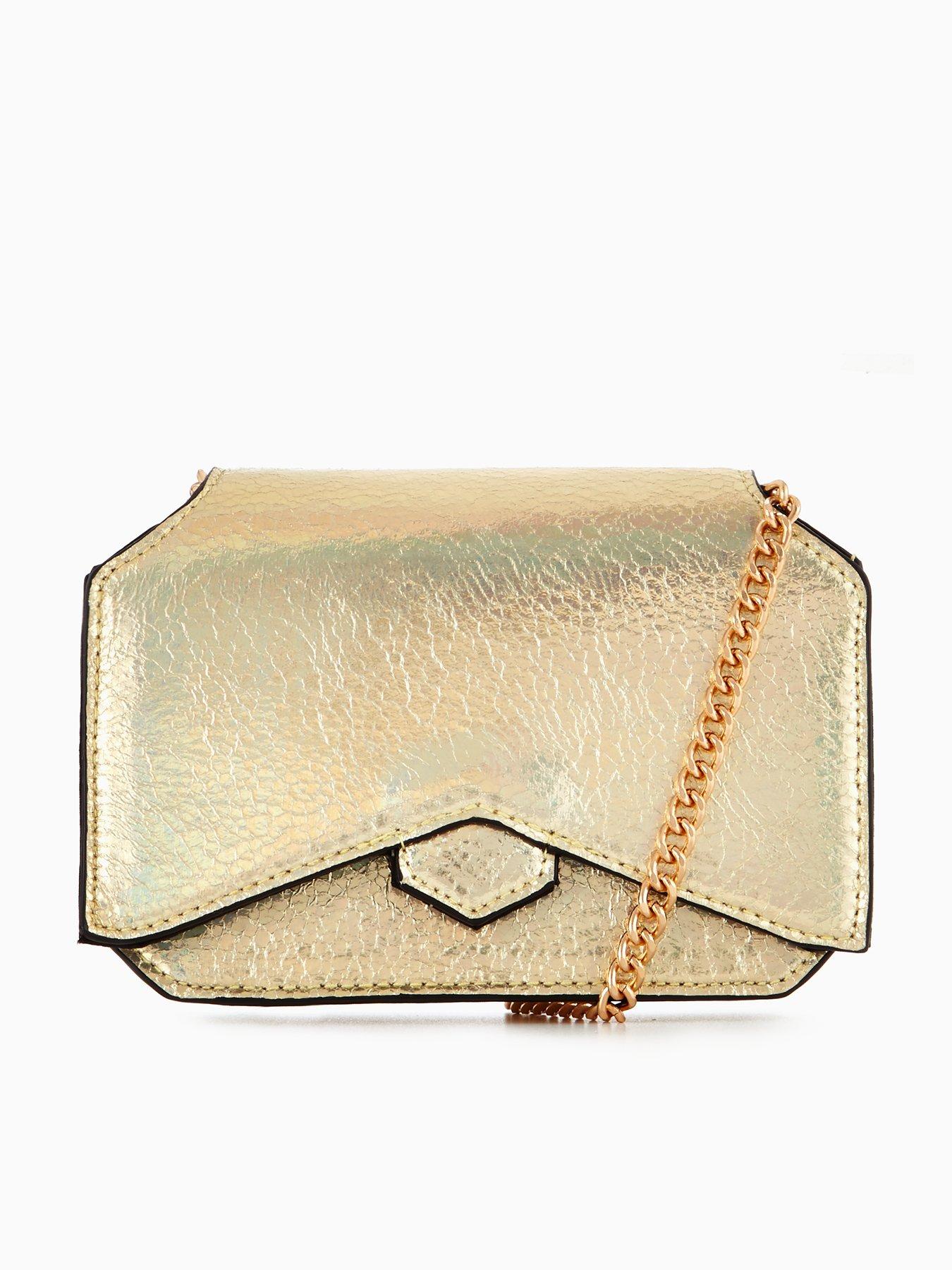 Pearl details
From jewellery to knitwear, pearls are a huge accessories trend this Winter.  Chic and effortless, we love that they give a tiny tinkle of glamour without too much fuss.  This V by Very pearl detail scarf is a the perfect shade of blush to go with everything from grey knits to a white shirt and doubles up as a nice nighttime accessory.  This Christmas we'll be bagging one for the mammies in our lives too, it's so timeless!
Cosy knits
Whatever the weather Winter is the perfect excuse to wrap up in comfy knits that are stylish but oh so effortless.  This cowl neck poncho makes an easy great shopping outfit as well as being a cosy number for throwing on when it's miserable out there.  A wardrobe staple, you'll wear this year after year.