We love nothing more than getting our glad rags on, but when there's an occasion looming, why is it that we can never find anything to wear? Unlike dressing for a summer wedding, dressing for autumn and winter weddings can be a little bit trickier. Add to that the struggle between upstaging the bride and looking your fabulous self – it is definitely an uphill battle.
To lend you a helping hand, we have a good few outfit ideas that will neither have you shivering in the cold nor under a mountain of layers.
Dressy jumpsuits
While no one ever fails to look drop-dead gorgeous in a full-length evening gown, if you're on the hunt for a wedding guest attire that has nothing to do with a dress, a jumpsuit might be your new best friend! They are the perfect mix of elegance and comfort – not only will you look timeless but also glide smoothly over the dance floor while busting moves!
While you might be tempted to pick a formal jumpsuit for the occasion, they come in endless fabrics, silhouettes and colours. Regardless of your body type or budget, there's definitely something for you out there!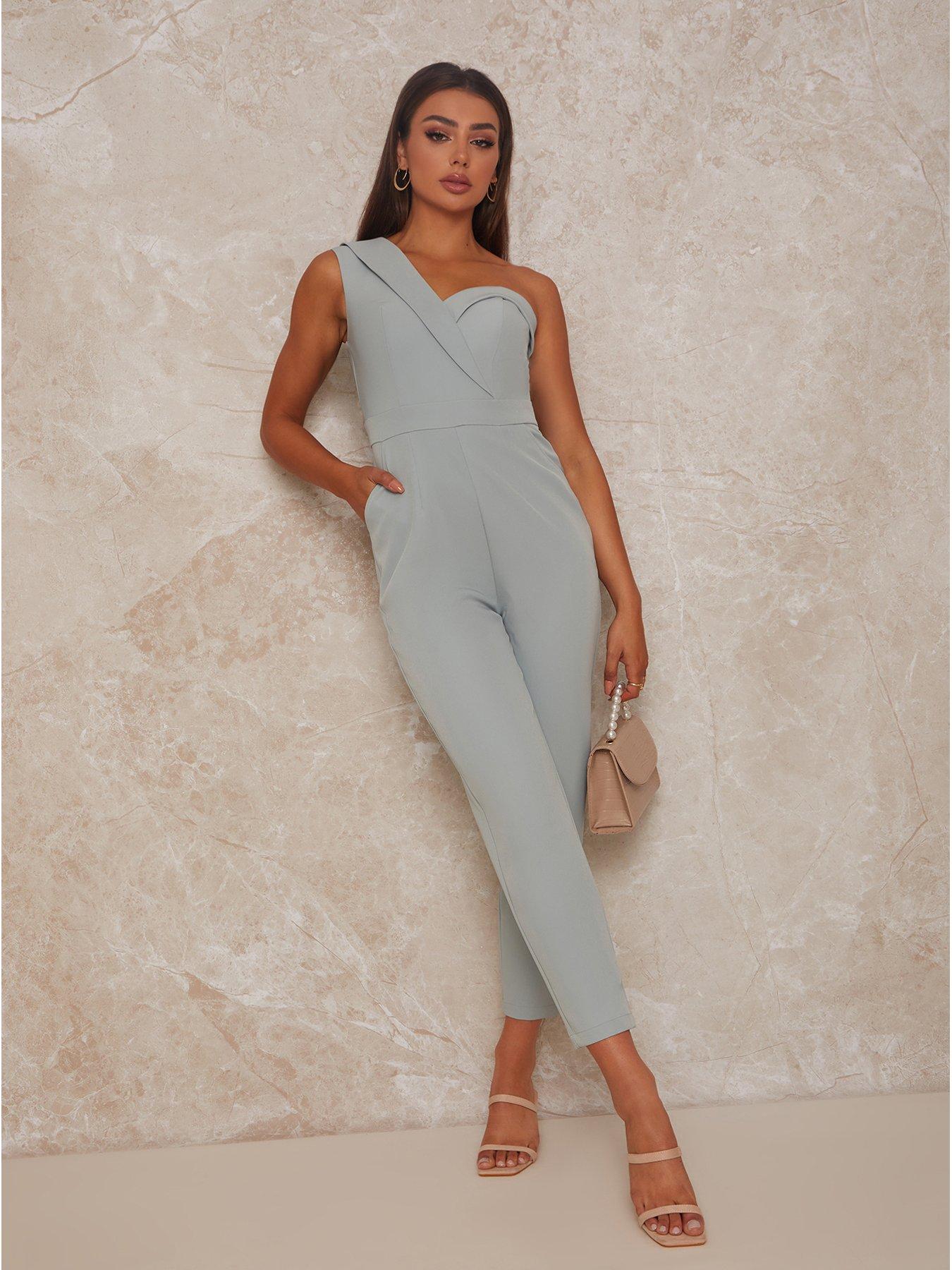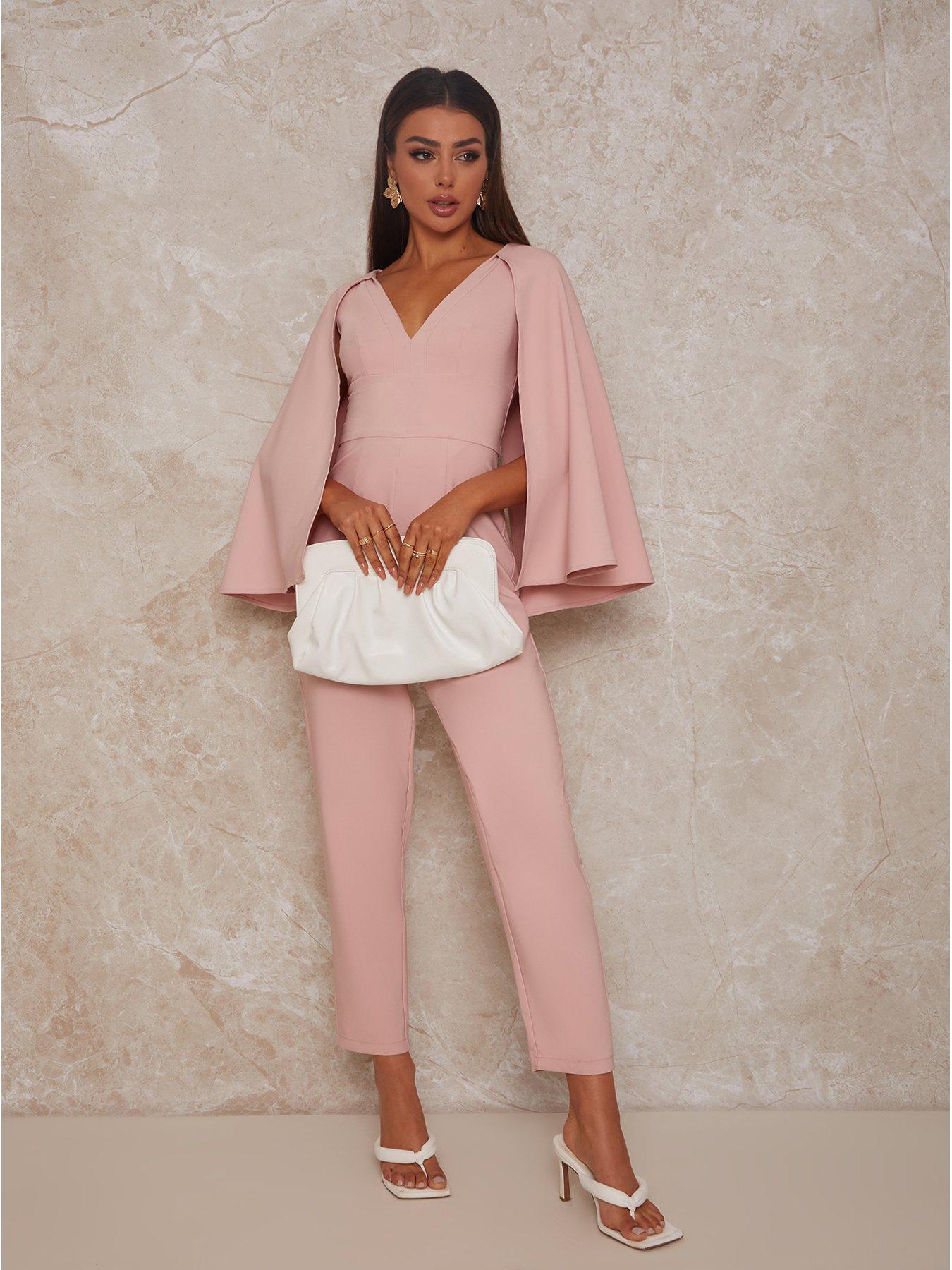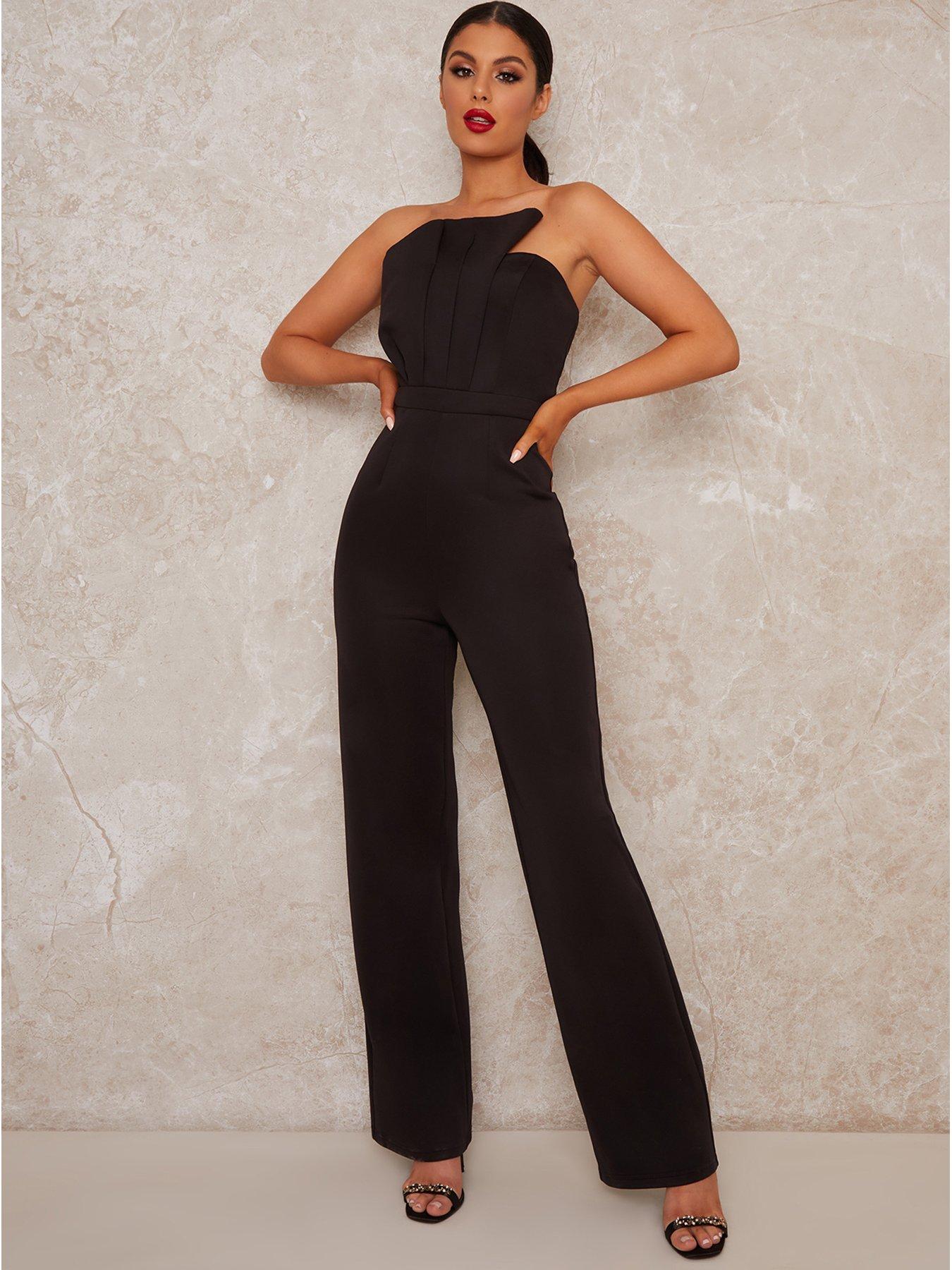 Things to keep in mind:
Make sure you choose a jumpsuit that the silhouette matches your frame. If you're petite, go for a tailored jumpsuit with a cropped silhouette that just touches the ankles. On the other hand, if you're tall, go for a stunning flare leg jumpsuit.
Don't be afraid to play around with layers and fabric textures and embrace the autumn and winter colours while choosing your jumpsuit. Think jewel tones like emerald green!
Sparkly Sequins
While you might be on the fence about going all out with a shimmering ensemble, there are many ways to incorporate a bit of glitz and sparkle into your wedding guest outfit! You can choose to turn heads with an all over sequin dress, a glimmery trouser or go for a more subdued sequin blazer. A hint of glitter with the help of metallic fabrics and shiny beadwork will add that extra sparkle without being over the top! Best of all? Mix and match the skirt with different tops throughout the year for an outfit that just keeps on giving.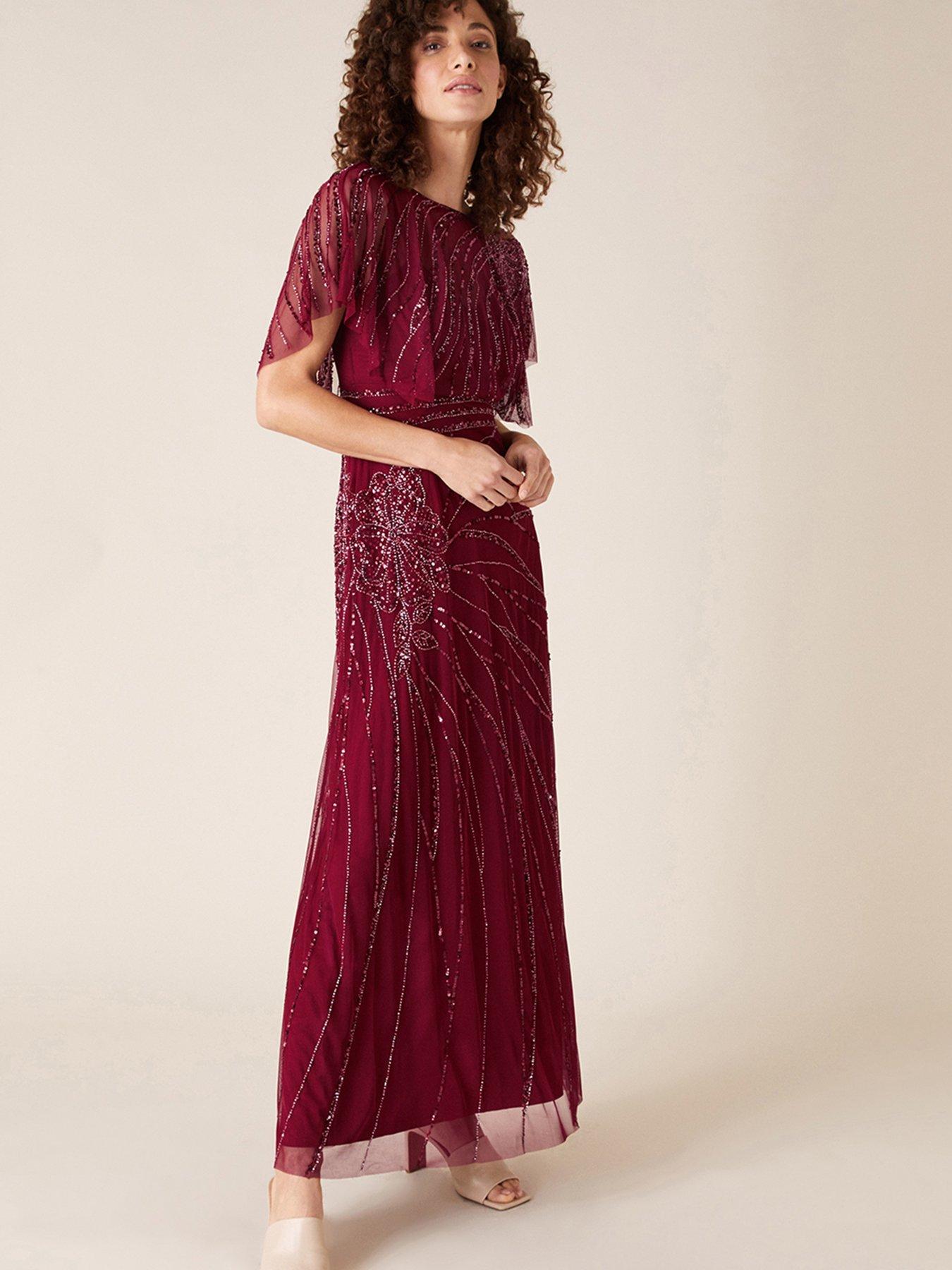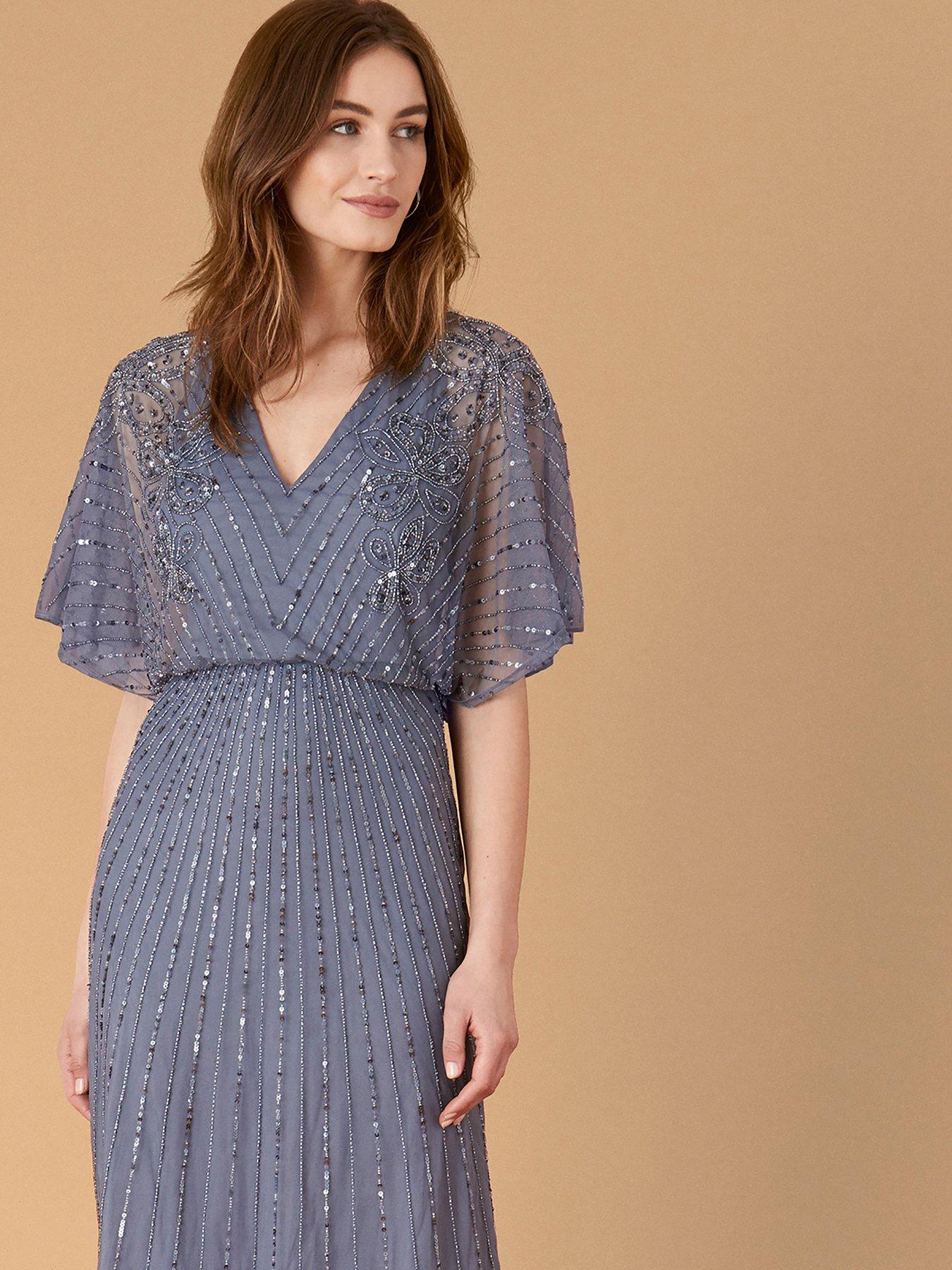 Things to keep in mind:
There can only be one sparkly item in your outfit. It can either be your dress, or your shoes, or even your clutch – but never at the same time!
Keep your makeup and jewellery to the minimum! Remember, your sequin outfit is the star of the show.
Playful Pleats
What's not to love about a charming pleated skirt? The knife and accordion pleats might look like a handful to take care of, but the end result makes it all worth it! Not only do they cinch your way perfectly, but also elevate your silhouette with an elegant hemline that gracefully falls off the waist. Pleated skirts are one of the most versatile pieces in any wardrobe – pair them with a slimline top or a leather jacket – you can't go wrong with some pleats in your wedding guest wear!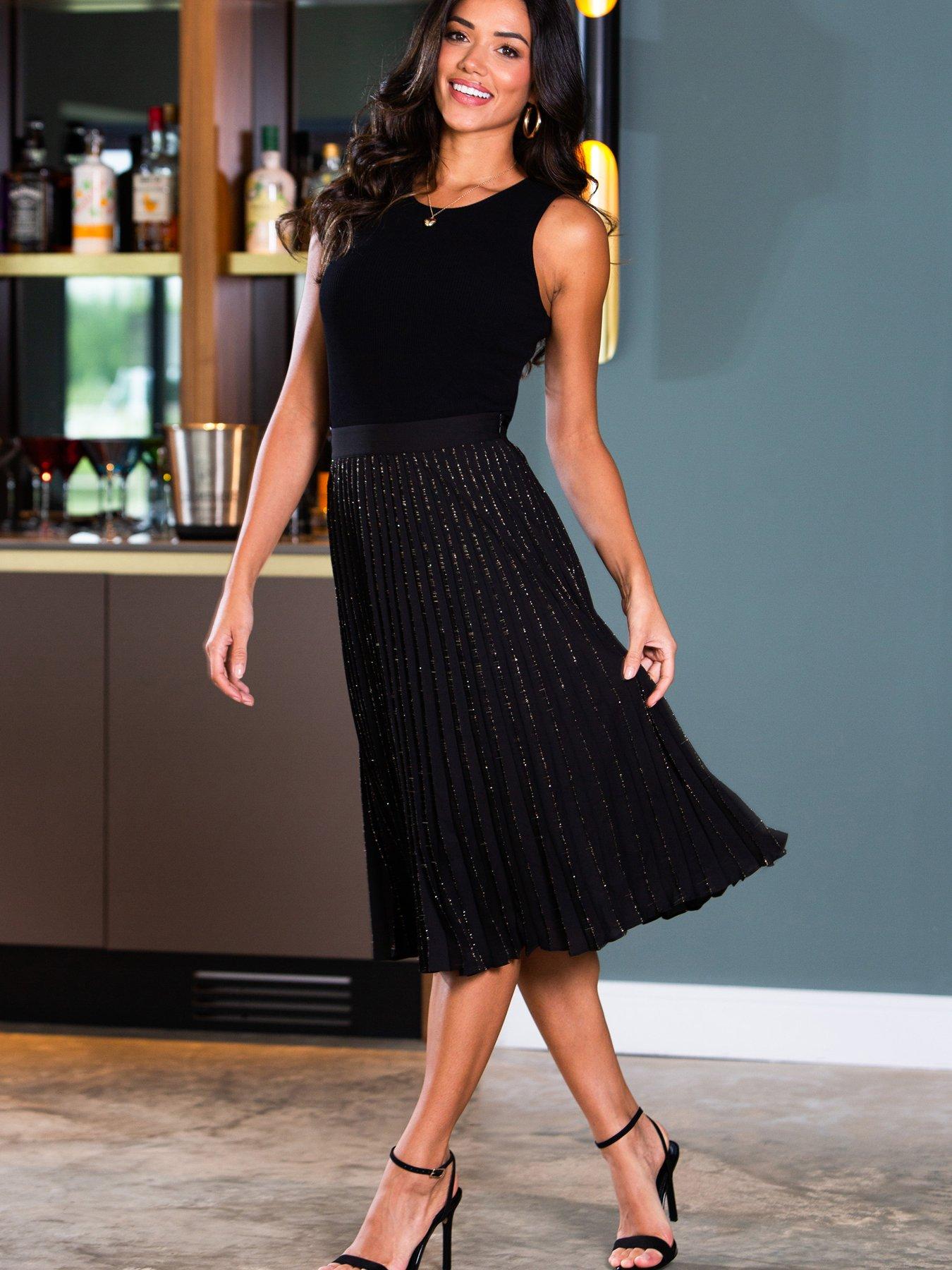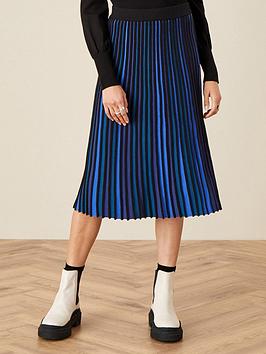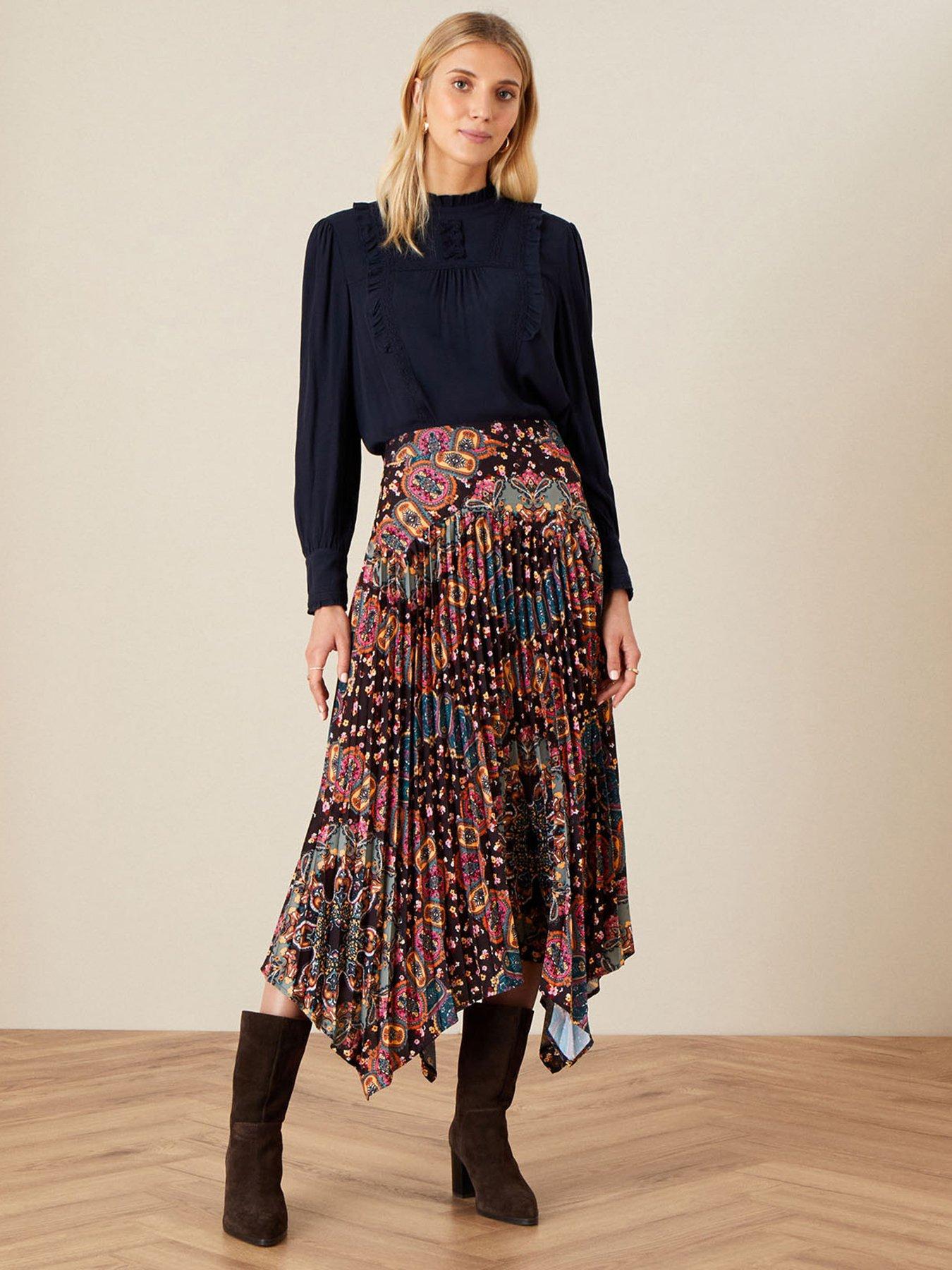 Things to keep in mind:
If you're on the shorter side or have short legs, don't forget to choose a high waisted pleated skirt or one with a high hemline. Thinking of wearing your top over the skirt? Use a belt to cinch the waist.
If you're thinking of wearing bright pleats with a bold colour, make sure to pair it with a neutral or toned down top. The same goes for patterned skirts, a solid top is the best choice to go with it.
Classic Midi Dresses
Just because winter is around the corner, does that necessarily have to spell disaster for your style? Absolutely not! Midi dresses are your safe haven when it comes to finding a wedding guest attire that works regardless of the venue or season. The best part? Midi dresses come in every colour, fabric and style that you could possibly think of. For an autumn wedding, consider wearing bright colours and floral prints. If it's a winter wedding that you're planning for, think of luxe fabrics like lace, satin and wool while opting for silhouettes that are structured!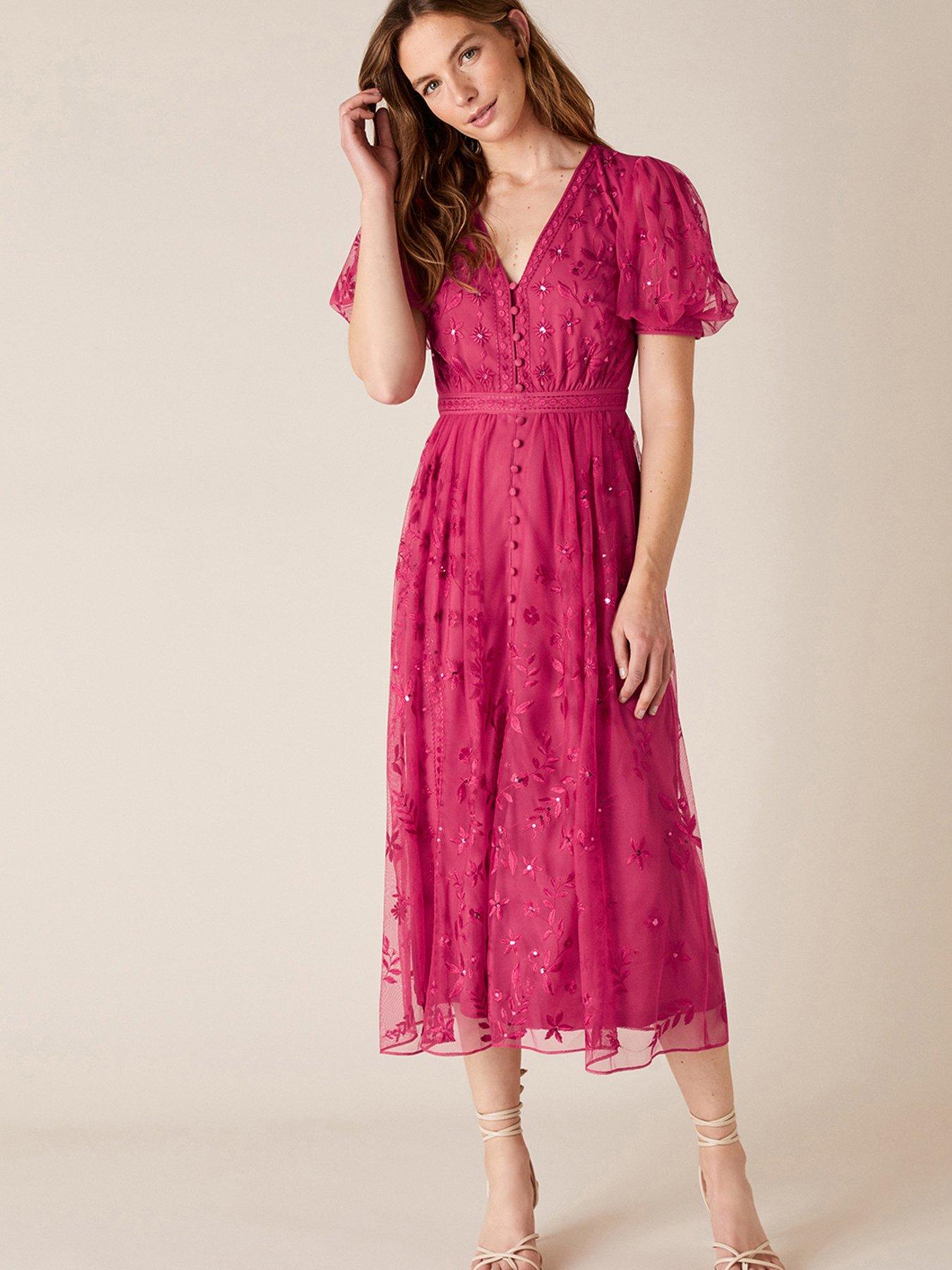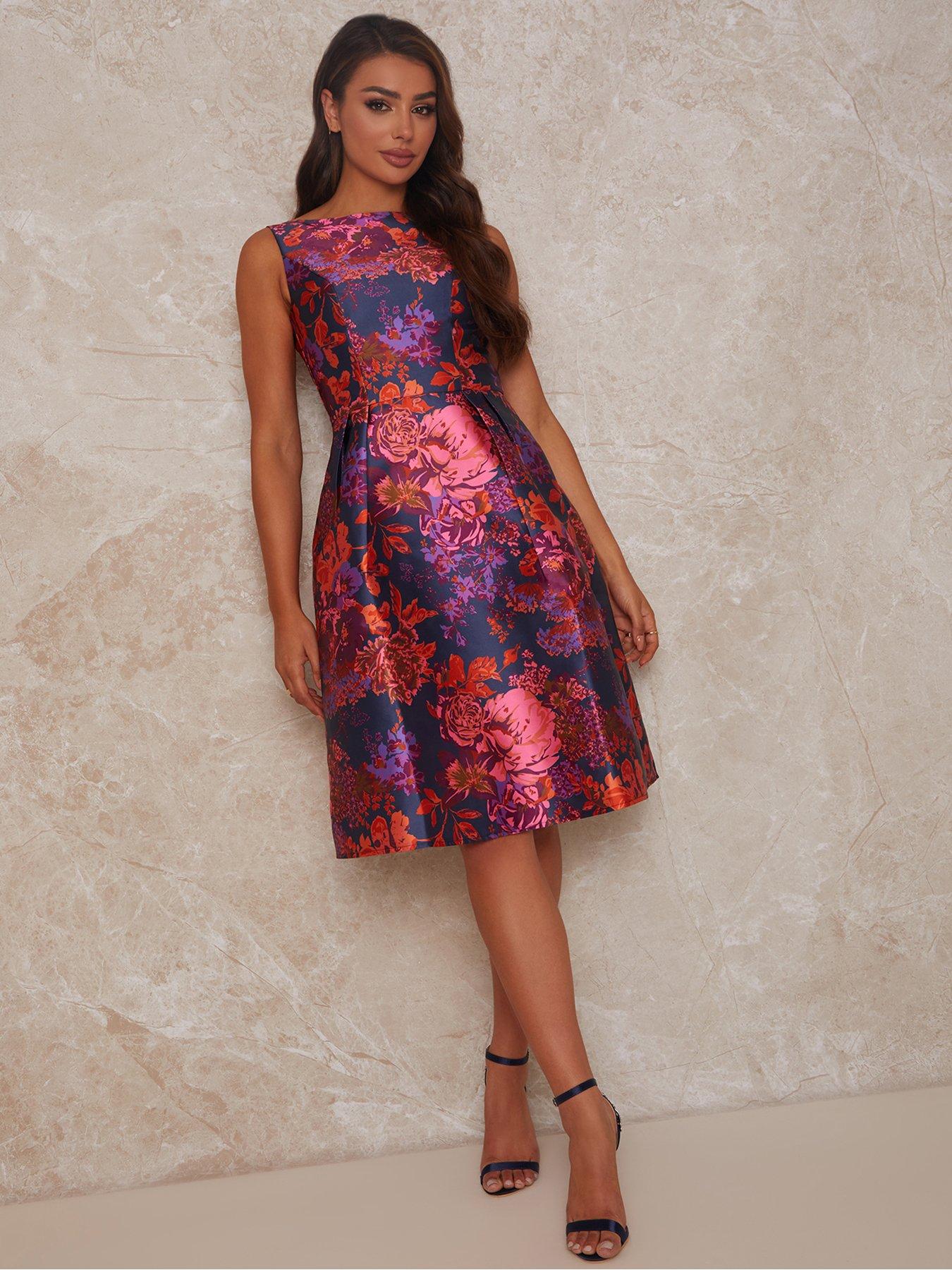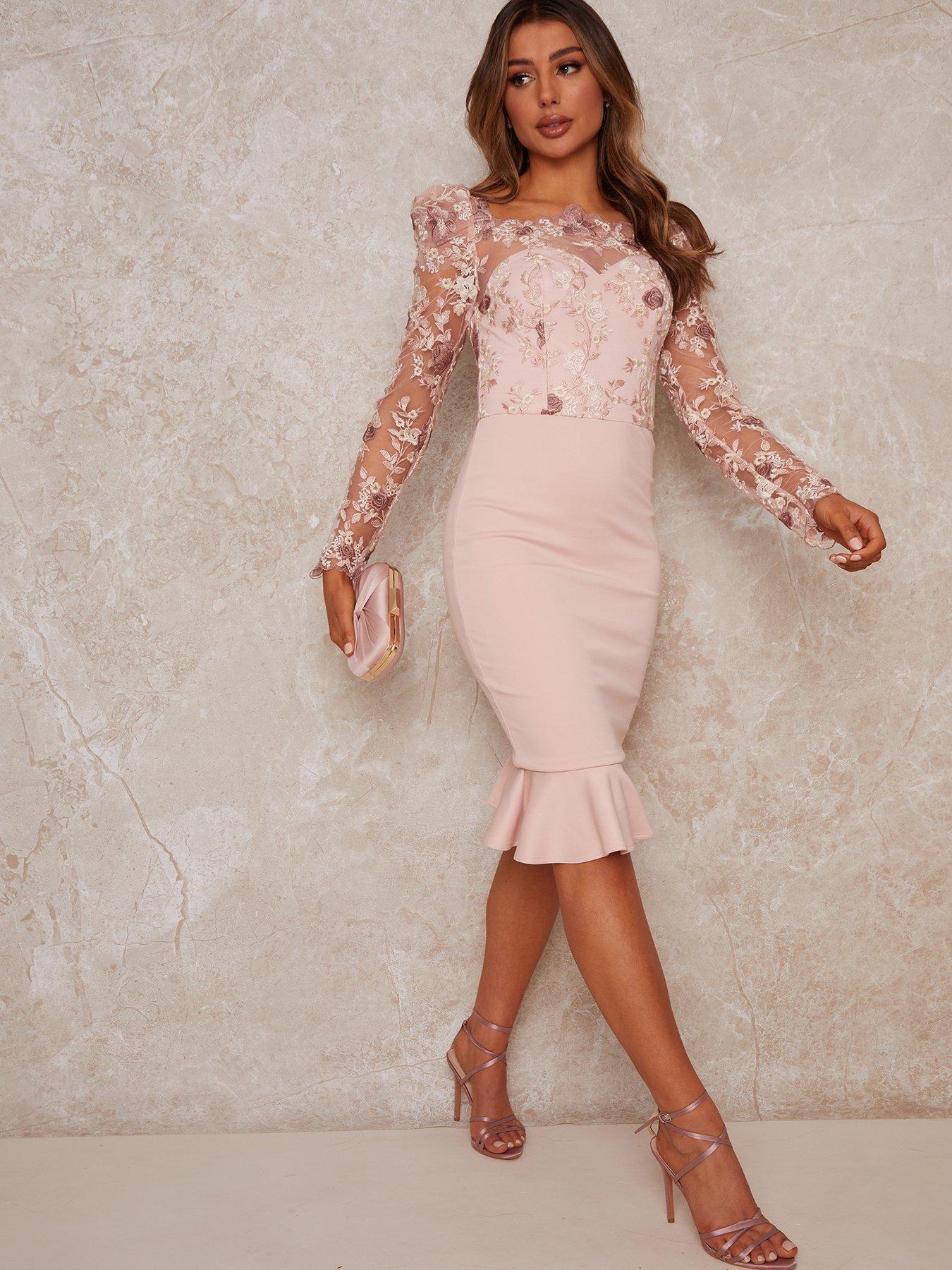 Things to keep in mind:
Get the length right! Check where the dress falls on your legs. The ideal length is a few inches above the ankle or a few inches below the knee. Choose the right hem otherwise it might end up making you look boxy.
Fitted jackets pair very well with midi dresses! For all you know, you could get away with wearing a summer midi dress by choosing the right jacket to go with it!
Now that you have a few wedding guest outfit ideas to play around with, it's time to start looking for the perfect get-up! While you're at it, that will not only be a hit this season but also seamlessly fit into your capsule wardrobe! You can then wear your newest pick for years to come!
Ready to start shopping for your wedding guest outfit? Let's get you started!
Click here to start shopping for your newest wedding wardrobe additions!